ASK AMY: Response to cooking leaves a bad taste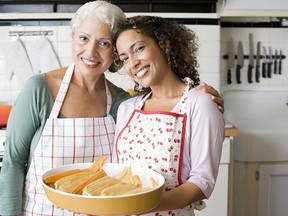 When it comes to cooking, a reader and a mother-in-law don't see eye to eye. Photo by file photo /Getty Images
Dear Amy: I learned how to cook from my mother, grandmother, and aunts — who all lived under the same roof.
In a Latin family like mine, it was a given that women learned to cook.
Going to restaurants is an ordeal because she complains about everything she orders and sends it back.
She doesn't see anything wrong with her lack of cooking skills!
I won't invite her over for dinner because she claims she has food allergies and other illnesses, which have never been medically diagnosed.