ASK AMY: Text discovery brings on a moment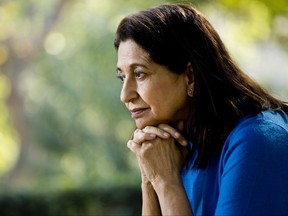 A text message has sparked a spouse's desire to leave her husband. Photo by file photo /Getty Images
Dear Amy: Recently my husband and I were vacationing. While enjoying the view of the water, I asked to borrow his phone since mine was back in the hotel room.
I took a photo and was texting it to the kids when another photo popped up of a woman in a bathrobe with tousled hair.
This is the same woman he had an affair with 30 years ago.
He swears he has had nothing to do with her and that she just sent that photo out of the blue.
I am in my 60s and need to start a new life.
Any suggestions?
– The Blind Wife
Dear Wife: Every new life starts with one moment.
This photo obviously has triggered extreme feelings and dormant suspicions for you, and you should let this very tough episode lead you into a marriage counsellor's office.
Relationship counselling cannot always save marriages – but it can help you to reach the next moment. Counselling can help you to break up (if that's where you're headed), while preserving some of the good moments from your very long marriage.