CARBON TAX FAILS SMELL TEST: Pay tax to save tax??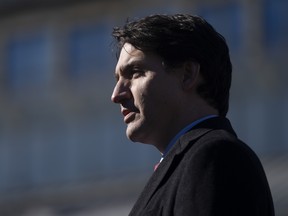 Canadian Prime Minister Justin Trudeau is seen during a news conference in Warsaw, Poland. Friday, March 11, 2022. THE CANADIAN PRESS/Adrian Wyld
WATCH BELOW Sun political columnist Lorrie Goldstein talks about how when Justin Trudeau announced his federal carbon tax he said 80% of Canadian families would get more in rebates than they paid in carbon taxes. A new report by the Parliamentary Budget Officer says in fact most families — 60% — are already paying more today.