CHAUDHRI: Employee awarded 26-months pay on termination despite labour shortgage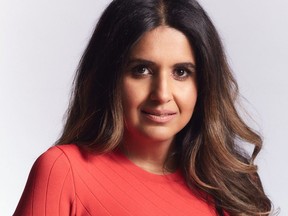 Lawyer Sunira Chaudhri is a Partner at Workly Law. Photo by Supplied /Workly Law
The 'Great Resignation' has left much of our country with a glut of jobs to fill.
Labour shortages have pushed businesses to innovate new ways to entice reluctant workers to re-enter the workforce. Still, the sting of a termination can create a resounding impact in the courts. Such was the case of Diane Currie.
In December 2018, she was told the company was discontinuing its fibre operation and that 17 employees were to be terminated, including Ms. Currie. She was 58 at the time of her termination.
Generally, in employment law, 24 months of damages is the ceiling for wrongful dismissal damages. Exceptional circumstances must be established in order to obtain wrongful dismissal damages that exceed that threshold. Currie was able to establish exceptional circumstances at trial.
The court found her entire working life had been dedicated to working for her employer.