EDITORIAL: Time to reform our health care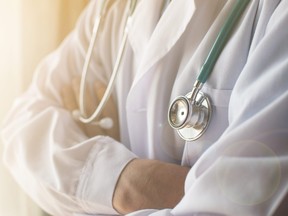 Photo by File Photo /Getty Images
While faith in Canada's health-care system hasn't been shattered because of its performance during the COVID-19 pandemic, a Leger-Postmedia poll last week suggests we're ready for major changes in how it is delivered.
For example, 55% of those surveyed said they would "support more private sector delivery of health care procedures, so long as universality is maintained," compared to 29% opposed and 16% undecided.
Three-quarters of those surveyed said the pandemic "provided evidence meaningful health-care reforms are needed" and made them "question if Canada's system is truly one of the 'best in the world.'"
Almost four out of five said, "we need to be more open-minded to significant reforms to our health-care system."
Most haven't lost faith in medicare — 59% said the health-care system, which is delivered by the provinces, performed well during the pandemic.