KINSELLA: Canada's workplace privacy concerns worth monitoring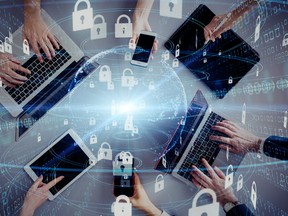 Privacy rules across Canada are a patchwork of laws and regulations. Photo by iStock /Getty Images
Do you think Vladimir Putin spies on his employees?
Of course he does. He's literally a former KGB spy. And Putin has established a vast surveillance infrastructure in Russia — which he uses to squash dissent and crush his critics.
But what about Canada-wide? Are workers currently protected from being spied on by their employers, online and off?
If Liberal MP Michael Coteau has his way, they will be.
Coteau represents a Toronto-area riding. He's also been a senior minister at the provincial level under past Liberal governments. And Coteau is this week bringing forward a legislative package to prevent employers from spying on their workers, anywhere in Canada.