Letters to the Editor, March 17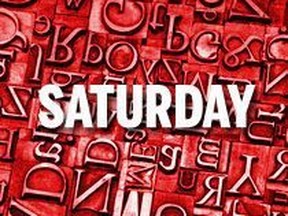 THE COST OF MINIMUM WAGE
Premier Kathleen Wynne's prediction that increased minimum wage will afford more spending money is a flawed ideology and here is the proof. Since the new year, many products and services have increased in price to combat the wage increase. A piece of wood that was $7.77 and is now $8.77, two-can-dine meals went from $10.99 to $11.99, pre-cooked chicken went from $11.49 to $12.49, to name a few. The additional wage money is lost on the increase in costs all stores and industries are inheriting. Also, my wage did not increase, so now my expenses are greater and therefore I have less spending money. Thanks, Wynne, for not understanding that corporations will not reduce their profits and it had to come from somewhere.
Ken Gillies
Burlington
(Not to mention job losses as small businesses cut costs)
FORGOTTEN SENIORS
Here we go again: Another budget ignoring seniors. I do believe that we have to look after Indigenous people, but we should also look after our seniors. There are more seniors than Indigenous people. Seniors have worked and paid taxes all their lives and are still paying taxes. Seniors got rewarded this year with less than a dollar raise in their pension. It is not only the federal government but also the provincial government that continually ignore the needs of seniors. I hope that the grey power remembers this in the coming elections.
Kevin McLean