LILLEY: MPs across the country vote to maintain an unfair electoral system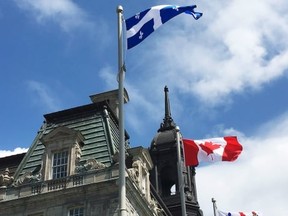 It seems that the MPs we send to the House of Commons believe that some parts of the country deserve to have a greater say in running the country.
Faced with a proposal to make the system a bit fairer when it comes to allocating the number of MPs per province, the majority said Quebec should have more say than Ontario, Alberta or British Columbia.
Every other Liberal, New Democrat, Green and, of course, Bloc member voted for this.
The impetus for the Bloc motion was a proposal from Elections Canada that would see Quebec drop from 78 seats to 77 seats. The proposal would also see Ontario and British Columbia get one extra seat each and Alberta be granted three more seats, but all three provinces would still be underrepresented based on population.
If these provinces were granted the same representation as Quebec based on population, then Ontario would get 134 seats instead of the current 121, British Columbia would have 47 rather than the current 42, and Alberta would have 40 instead of the current 34.