LILLEY: Trudeau must act to ease worsening inflation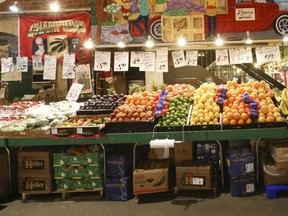 Prices are on the rise as Canadian consumers endure the worst inflation since 1991 Photo by Jack Boland /TORONTO SUN FILES
Another month, another rise in Canada's inflation rate, with no rest in sight.
Statistics Canada put the consumer price index for February at 5.7%, higher than January's 5.1% — and many analysts expect we will hit 6% in March.
Let's not even start on the increasing cost of gas, which is up 32.3%, while housing costs increased by 6.6% — the biggest month-over-month hike since April 1983.
This is a level of inflation not seen in more than a generation.
The war in Ukraine hasn't even really been factored into this inflation rate yet, but it will only make things worse. The volatile price of gas — $1.57 per litre in February, and now $1.75 per litre — will drive inflation higher again in March, as will other factors.