MANDEL: Former bank executive jailed a year for $317,000 theft from elderly godmother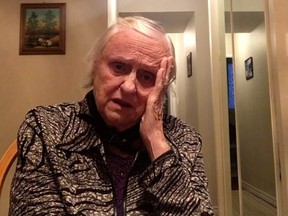 Nevenka Cemas, 87, was swindled out of $317,000 by her godson. Photo by Frame grab /Court Exhibit
There are few things lower than preying on a little old lady — especially one who treated you like her own son.
Nevenka Cemas was 80 and alone — her husband, son and daughter had all died before her.
And he used that love and trust to swindle her out of $317,000 to finance his lavish lifestyle.
Cvetas, 53, pleaded guilty last fall to theft over $5,000 and was sentenced last week to 12 months in prison and two years probation.
"Mr. Cvetas stole a significant amount of money. This was not an isolated or impulsive act. The money was taken over a period of 10 months and with four separate withdrawals," wrote Ontario Superior Court Justice Maureen Forestell in her ruling.