Busting the myth of Canada's million or more vacant homes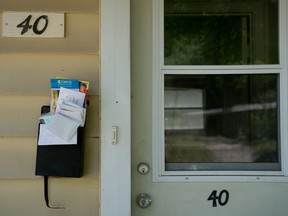 It turns out that the percentage of vacant homes is actually low, and even lower in high-demand urban areas, writes Murtaza Haider and Stephen Moranis. Photo by National Post
Recent media accounts and development agency reports suggest Canada's housing affordability problem is being made worse by more than a million homes sitting empty, but a deep dive into the vacancy data reveals the alarmists have misinterpreted the information.
Many believe investors and those owning multiple homes contribute to worsening housing affordability by keeping dwellings empty that could house tenants or new millennial owners. Hence, critics say, housing conditions would improve if these million-plus "vacant homes" were made available for buying or renting.
Vancouver imposed a vacant home tax in 2017 and Toronto is doing the same this year. But the vacant tax in Vancouver has not netted tens of thousands of empty properties. A similar outcome is expected in Toronto, where the local government expects to find 6,500 to 9,600 vacant dwellings, though some or many would qualify for an exemption from the vacant home tax.
But it turns out that the percentage of vacant homes is actually low, and even lower in high-demand urban areas. Furthermore, some dwellings are temporarily vacant for a reason, for example, transitioning from one occupant to the next.
The reason many believe in the fable that more than a million homes are lying vacant in Canada is a cavalier interpretation of Statistics Canada data. To get to the origins of the exaggerated assertions, we reverted to the primary source of the claim, which is a report distributed by the Organisation of Economic Co-operation and Development (OECD). The report suggested that around eight per cent of the housing stock in Canada was vacant, or more than 1.3 million "vacant dwellings."
The OECD vacancy estimates sparked subsequent news media accounts that this was causing affordability to worsen. The OECD reportedly sourced data from the Canadian government and pointed to a Canadian data portal, CensusMapper , as the source of vacant dwelling data.