Buying a condo? Watch for these red flags in the strata minutes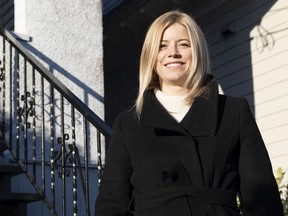 When going though strata minutes, realtor Nicola Campbell says that she looks for issues that come up repeatedly. Photo by Francis Georgian /PNG
When it comes to buying a home in a strata property, some detective work is in order.
With more than 1.5 million British Columbians living in strata housing, it's important for homebuyers to know what they're getting into. Parsing building reports and strata minutes can help avoid future pitfalls, such as special assessments and levies, or worse. Here are some tips on reading strata minutes, what documents to look for, and how to spot red flags.
David Fairbairn, of Fairbairn Inspection Services, says to beware of euphemisms like "water escape" and "water ingress" and "egress."
"Leak has a negative connotation," Fairbairn said. "The word has really fallen out of use since I started 10 years ago.
"One term that I would look out for is 'recirculating line,'" he said. "That's the main pipe through your building that brings hot water to the risers. It often is a sign that you have pinhole leaks in your plumbing throughout your building. If there's an issue with the recirculating line. Or sometimes they'll use the exact technical term for the part in the building that's failing. It just means that they have pinhole leaks."