Gun misfires a sign Bruce Willis was struggling with aphasia on set, L.A. Times reports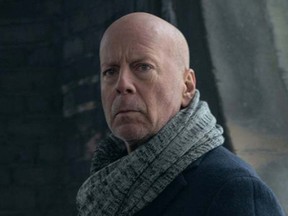 Willis unexpectedly fired a gun twice on the wrong cue during the filming of 'Hard Kill' a co-star said. Photo by Vertical Entertainment
Bruce Willis, who is retiring from acting due to cognitive difficulties brought on by aphasia, struggled with its symptoms during production, media reports say.
Sources said the 67-year-old actor was exhibiting progressive signs of decline in recent years.
No one was injured, but one crew member said he remembered Kent looking shaken that day.
Another crew member said Willis "did fire the gun on the wrong line" but added that "we always made sure no one was in the line of fire when he was handling guns."
The film's armorer denied the incident happened.