Ian Mulgrew: Former Squamish Five terrorist transforms from bombing to filmmaking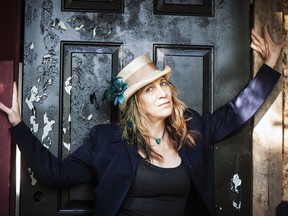 Juliet Belmas, a former member of the Squamish Five terrorist group that bombed a Hydro substation and the Litton systems factory involved in manufacturing U.S. missiles, has traded violence for filmmaking. jpg
Juliet Belmas contemplated the trajectory of her life — teenager-turned-terrorist, imprisonment, a career in the movie business, an opioid-crisis film-in-the-works, and now the invasion of Ukraine.
"I'm Ukrainian-Austrian on my dad's side and Ukrainian-Romanian on my mom's side," she said.
"My radicalization was really about impressing my boyfriend, Gerry. What turned Gerry on was me being a militant urban guerrilla. … He wasn't my boyfriend, he had no feelings for me."
It took her a long time, and meditation, to realize that.
"My experience in the Squamish Five left me severely bulimic and feeling deeply misrepresented by media," she explained.