Port Alberni mother charged with second-degree murder in son's death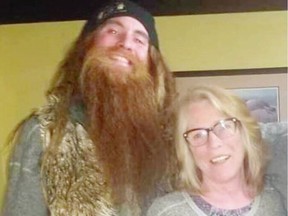 Samantha Jesselynn Dittmer has been charged with second-degree murder in the shooting death of her son, Jesse McPhee, after initially being charged with careless use of a firearm, then manslaughter. Photo by JESSE McPHEE VIA INSTAGRAM /PNG
A Port Alberni woman is facing a charge of second-degree murder in the shooting death of her son last year.
Samantha Jesselynn ­Dittmer was arrested on the evening of Aug. 29 at the home she shared with her son, Jesse McPhee, and charged with careless use of a firearm. The charge was upgraded to manslaughter five days later.
Manslaughter is a homicide committed without intent, although there may have been an intention to cause harm.
Manslaughter charges can apply when a person commits a crime that unintentionally results in the death of another person.
The charge can also include cases of criminal negligence, when the homicide was the result of an act or a failure to act that showed wanton or reckless disregard for the lives of others.