Protests allowed, but not occupations, says B.C. solicitor general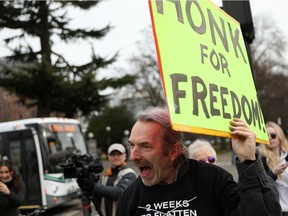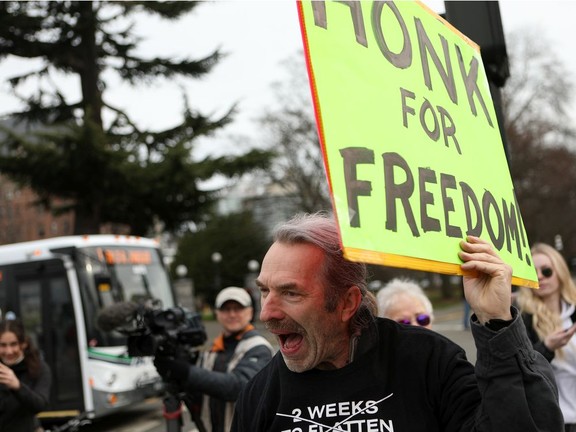 Supporters gather near the legislature to protest during a demonstration against COVID-19 restrictions in Victoria, Saturday, Feb. 5, 2022. Photo by CHAD HIPOLITO /THE CANADIAN PRESS
VICTORIA — B.C.'s solicitor general says legal protest is part of a free and democratic society, but occupations are not, as the province monitors a truck convoy headed toward Victoria to protest vaccine and mask mandates.
The Victoria Police Department and province are monitoring the situation, said B.C. Solicitor General and Public Safety Minister Mike Farnworth. As with previous protests, police will respond as required to ensure protests remain peaceful, he said.
Farnworth said Wednesday the province is "monitoring the situation very closely."
The clerk's office confirmed the legislative assembly is also monitoring the situation, and is working with its security partners, including Victoria police.
Provincial health officer Dr. Bonnie Henry is scheduled to provide an update on pandemic restrictions today, and has strongly suggested the mask and vaccine mandates will come to an end soon.