Social media–based investment scams are on the rise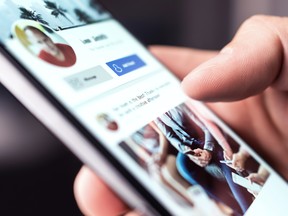 GETTY IMAGES
High school classmates or distant relatives might post about the next big thing on social media. But don't jump right into whatever stock is being hyped online.
The British Columbia Securities Commission (BCSC) recently found that 36 per cent of Canadians view social media or online discussion boards for investing information. Additionally, 18 per cent actually bought or considered buying one of these investments.
As part of Fraud Prevention Month, the BCSC is running a multi-media campaign focused on preventing social media-based investment fraud. It pushes British Columbians to recognize, reject and report such scams.
But even recognizing a fraud can be tricky if investors don't know what to look for. Fraudsters use intricate techniques to gain a victim's trust, such as using a target's online information to personalize their approach.
"Fraudsters connect with someone through a common interest, even when the fraudster doesn't have that common interest," says Doug Muir, director of enforcement at the BCSC. "They know what your interests are because you've posted about it online."