Woman stabbed with hypodermic needle by stranger in Vancouver's Chinatown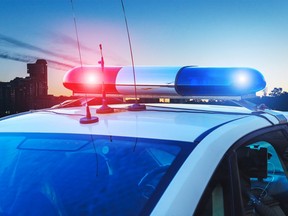 Vancouver Police spokesman Sgt. Steve Addison Photo by Getty Images /PNG
A 41-year-old woman stabbed with a hypodermic needle is the latest victim in a rash of stranger attacks in downtown Vancouver.
The woman was walking near Main and East Pender Streets in Chinatown around 4:20 p.m. Tuesday when she was assaulted, said police.
There is no evidence the incidents are related, said police.
Vancouver has seen an increase in stranger attacks in recent months, with an average of four such assaults per day.