B.C. wants to keep John Doe's cash and cannabis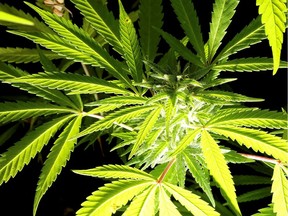 The B.C. government wants to keep more than $270,000 belonging to a mystery "John Doe" after a shipping mixup led to the discovery of 100 kilograms of illicit cannabis. Photo by Alessandro Bianchi /REUTERS
The B.C. government wants to keep more than $270,000 belonging to a mystery "John Doe" after a shipping mixup led to the discovery of 100 kilograms of illicit cannabis.
It all started last Nov. 5 when an Abbotsford company called police after receiving in error a large crate destined for the East Coast. Inside were garbage bags stuffed with dried cannabis.
The shipping company turned the crate over to police. When it was opened Nov. 20, officers found several plastic bags in a small refrigerator/freezer containing $271,760.
"The money was bundled or packaged in a manner not consistent with standard banking practices," the director said in the lawsuit.
Neither police agency has yet been able to find the people involved in the shipment, the statement of claim said.