COVID-19 update for Feb. 7: 32 deaths over the past three days | New West cops bust dance party for COVID act violations | One outbreak declared, as another ends in Fraser Health | Vancouver Canucks' Quinn Hughes tests positive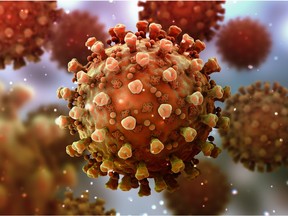 Here's your daily update with everything you need to know on the novel coronavirus situation in B.C. Photo by iStock/Getty Images Plus /PNG
Here's your daily update with everything you need to know on the novel coronavirus situation in B.C. for Feb. 7, 2022.
We'll provide summaries of what's going on in B.C. right here so you can get the latest news at a glance. This page will be updated regularly throughout the day, with developments added as they happen.
Check back here for more updates throughout the day. You can also get the latest COVID-19 news delivered to your inbox weeknights at 7 p.m. by subscribing to our newsletter here.
As of the latest figures given on Feb. 7:
IN-DEPTH:   Here are all the B.C. cases of the novel coronavirus in 2021 | in 2020
• COVID-19: B.C.'s vaccine passport is here and this is how it works
• COVID-19: Afraid of needles? Here's how to overcome your fear and get vaccinated
• COVID-19: Here's where to get tested in Metro Vancouver
• B.C. COVID-19 Symptom Self-Assessment Tool
The B.C. Ministry of Health has reported 32 people died from COVID-19 over the past three days.