Lawsuits, workplace complaints shake White Rock city hall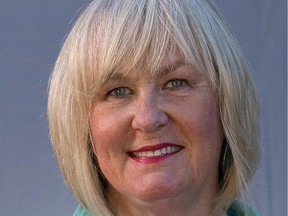 White Rock city councillor Erika Johanson. PNG
An outside law firm found that White Rock councillor Erika Johanson "engaged in personal harassment" towards city staff, according to documents filed in B.C. Supreme Court.
The findings were part of two investigations conducted in December of last year over complaints made by and against councillor Johanson over bullying and harassment in the workplace.
Also included in the city's response were copies of comments critical of city staff posted online by Johanson, as well as over a hundred pages of emails between Johanson and city staff.
Johanson, who was elected to council in 2018, claims that the dispute arose from inquiries about budgeting matters she was making last year with the city's then-director of finance, who took leave due to excessive stress before quitting her job entirely.
Johanson's petition, which names the City of White Rock as the respondent, seeks a judicial review of a decision by the city's chief administrative officer (CAO) to order her to refrain from contacting city staff directly.