Lots of good news in the travel industry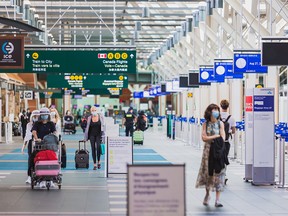 With travel restrictions being lifted in many parts of the world YVR is expecting to get busier in the next few months.
There's plenty of celebrating going on in the ports of Vancouver and Victoria this week. Holland America Line announced that they'll be calling on both cities from late spring through fall in light of new rules from the Canadian government for the safe resumption of cruising.
"The completion of this guidance by Transport Canada, Canada Border Services Agency, Public Health Agency of Canada, and port officials will allow us to sail our Alaska and Canada/New England seasons as planned," said Gus Antorcha, president of Holland America Line.
In Canada/New England, ships cruise between Montreal and Quebec City and Boston. Itineraries range from six to 24 days and call at 13 Canadian ports in Quebec, Newfoundland, Nova Scotia, Labrador and Prince Edward Island.
As of March 6,, all COVID-19 travel restrictions have been removed for travelling to the Republic of Ireland. However, all passengers who plan to transit through Ireland to visit Northern Ireland will still be required to follow the UK travel requirements, including completing an United Kingdom Passenger Locator Form.  Irish authorities have also lifted the majority of internal restrictions. Air Canada starts Vancouver-Dublin service in June.