Prince George nurse heading into Ukraine war zone to provide aid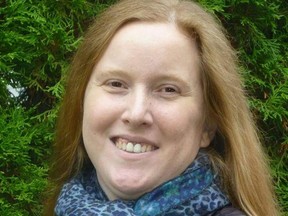 Prince George nurse Christy Woods. PNG
Armed with bags full of gauze and other medical supplies, Prince George nurse Christy Woods will soon be risking her life on the front lines of Russia's invasion of Ukraine.
As the number of refugees who have fled Ukraine passed 2.8 million on Monday, the 45-year-old Canadian woman prepared to leave the safety and comfort of her own home to join the International Legion of Defence of Ukraine.
She says the Legion hasn't yet told her where she will be posted.
Last month, after Ukrainian President Volodymyr Zelenskyy made a plea for foreigners to join the country's armed forces and serve under Ukrainian officers, Westerners raced to join the Legion that the country created to better fight the Russians.
Forces at Ukraine's disposal are currently much smaller than those of Russia, which boast 900,000 military personnel compared with Ukraine's 209,000 active troops, according to a London, England, think-tank, the International Institute for Strategic Studies.