Premier Horgan calls byelection for Vancouver-Quilchena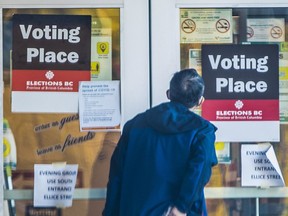 Polling station for B.C. election. Photo by Francis Georgian /PNG
A provincial byelection has been called for April 30 to elect an MLA to replace former B.C. Liberal leader Andrew Wilkinson.
Wilkinson resigned from his seat in the Vancouver-Quilchena electoral district on Feb. 17, 2022.
The nomination period runs until April 9 at 1 p.m., with advance voting from April 22-27. Elections B.C. will send information about where to vote to every registered voter in the Vancouver-Quilchena before advance voting starts.
Voting place will be open from 8 a.m. to 8 p.m. on April 30 and preliminary results will be announced shortly after voting closes.
Eligible voters can register online using Elections B.C.'s online voter registration system.