Ram rumoured to be close to revealing Maverick-fighter
Perpetual reports about a small Ram pickup continue apace, this time based on a tip out of South America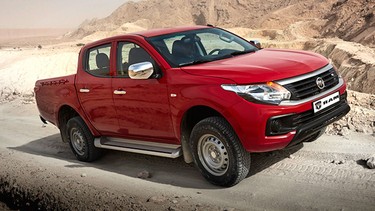 Ram 1200 Photo by Ram
It appears there could be a new truck headed to Ram showrooms. According to several reports from south of the border, the Stellantis brand is strongly considering the introduction of a unibody pickup to our market.
Numerous outlets all citing a foreign language car site called Auto Segredos say the company may be bringing a right-sized pick'em-up truck to North America in the next calendar year. This so-called "Ram 1200" was apparently mentioned by Antonio Filosa, a suit with Stellantis South America, who went on to allegedly say electrified hybrid powertrains are in the cards, as well. Such a machine would make an excellent foil to the popular Ford Maverick, a vehicle which has surpassed Blue Oval expectations in several measures.
Of course, this is hardly the first time we've heard rumours about an impending small pickup from Ram. However, the inclusion of a Chief Operating Officer this time around lends the rumour a bit more credence, to say nothing of the fact that Ram surely sees money being left on the table as some shoppers gravitate toward the Maverick. It's worth noting the house of Stellantis now includes several European brands, some of which have baby trucks ripe for adaptation to this side of the pond.