Romana King: The 5 best ways to increase the sale price of your home
Experts agree that these cost-effective solutions can get you more bang for your buck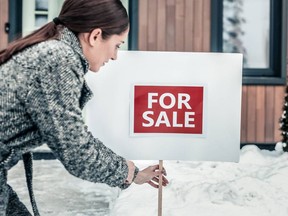 Yakobchuk Viacheslav
Spring is typically the best time to sell your home, according to historical market trends. Buyers are out, the weather is warm and the burst of colour makes everything feel hopeful and cheery — and this is particularly true for homeowners looking to sell this spring.
In just 12 months, the benchmark price for single-family homes increased more than 30 per cent, with homes that were selling for $738,800 in February 2021, now selling for $964,500 in February 2022, according to data released by the Canadian Real Estate Association (CREA). Benchmark prices for condos also increased by 24.5 per cent in the same time period.
Given the serious lack of inventory in most housing markets and the threat of higher mortgage rates, selling your home this spring could mean getting top dollar.
Of course, most sellers know they'll have to prep and primp their home before they list it for sale. The goal is to present a turnkey home, explains Berkshire Hathaway real estate agent Tim Lumnah. "Buyers want a move-in ready home. They are paying so much money [for a home] that they want it ready to go."
Article content
Return on investment: $5,000
Declutter and depersonalize
Another cost-effective strategy is to declutter and depersonalize. According to industry standards, decluttering your home can quickly add $2,000 or more to your final sale price. If you'd prefer not to take on the task yourself, you can hire a professional organizer for about $75 to $150 per hour—with some companies also set up for professional staging services.
"With homes selling so quickly and consistently, people now start to declutter by moving their belongings out even before listing the home for sale," says Martin Orefice, CEO of Rent to Own Labs. "This gives prospective buyers a nice, clean look at the place."
Cost: Up to $400 ROI: $2,000
Light it up